"Someone must have been telling lies about Joseph K, for without having done anything wrong he was arrested one fine morning."
—Franz Kafka, The Trial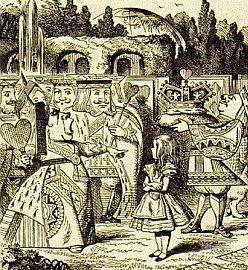 Imagine, if you will, a British court which can and does normally sit in private, that considers only unpublished allegations – which may or may not be true; that does not, indeed cannot, consider all the evidence, and which can nonetheless give weight to those unpublished allegations; which does not have to make public its proceedings, only its conclusions, and which by so doing has the power to destroy a person's livelihood.
Stuff and nonsense you might say, straight out of Kafka.
Well, actually, no. Such a court does exist. It is the Instant Obscurity Panel of the General Medical Council.
The Instant Obscurity Panel, or Interim Orders Panel as the GMC prefers to call it, sits regularly – up to twenty times a month – and considers whether to make Interim Orders against a doctor's registration while complaints against the doctor are investigated.
It has the power to suspend a doctor's practice altogether, or impose conditions on the doctor's practice. The conditions are normally so extensive that the effect is constructive suspension – a variation on constructive erasure – since no employer will touch such a doctor. It is indeed instant professional obscurity.
Not all doctors under investigation are referred to the Interim Orders Panel, but most of those who are referred get Interim Orders against their registration. At any one time, some three to four hundred doctors will be subject to such orders.
The GMC will tell you that Interim Orders are necessary to protect the public while the Council conducts its investigations into complaints against doctors. No doubt, in cases where there is significant risk to patients, that is entirely right and proper. But such cases are rare.
So, who are the doctors that make up the majority of those who have Interim Orders against them, and what are their alleged crimes?
Unfortunately, we do not know, because the GMC, despite all its protestations of fairness and transparency, wont tell us. They do not disclose the allegations. The Panel usually sits in private, and does not publish transcripts.
What we do however know is that there are increasing reports – see here and here – that doctors are subjected to Interim Orders for trivial complaints that give no cause for concerns about patient safety. Instead, the complaints – if they can be called complaints – typically relate to behaviours which, in the view of the GMC, are, so to speak, considered to lower the tone and colour of the profession.
This is a gross misuse of power by the GMC. Just as suspension of a doctor by an NHS trust is not a neutral act, so too is the suspension (or constructive suspension) of a doctor by the GMC not a neutral act. It renders the doctor instantly unemployable, and almost certainly will blight their career for the rest of their professional life – even if a subsequent fitness to practice hearing clears them of all allegations against them.
It is high time that the GMC acted on its assertions of fairness and transparency. Interim Orders Panels should normally be public, and transcripts routinely available. That way the public – and that includes doctors – can judge for themselves whether the Panels are indeed acting in the public interest, or whether – as seems increasingly likely – they are kangaroo courts exercising unnecessary, unjustified and unwarranted powers.