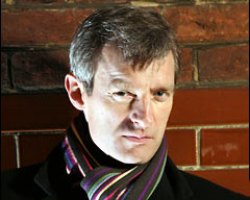 Killing, it seems, is an idea whose time has come. Hot on the heels of the Inglis and Gilderdale cases, we have seen veritable death-fest. The celebrities have been wheeled out in force. Sir Terry Hatchett this morning called for suicide tribunals, and will tonight deliver his Richard Dimbleby Lecture 'Shaking Hands with Death' from – Dr No kids you not – The Royal College of Physicians. Only last week, Martin Amis – whose bad breath is said to be capable of assisting suicide at twenty paces – warned of a 'silver tsunami', and a need for euthanasia booths on every street corner.
Meanwhile, campaign group Dignity in Dying – whose slogan 'Your life, your choice' appears to be backing the wrong horse – have jumped on the band-wagon, and ramped up their calls for changes in the law to allow assisted suicide and euthanasia. North of the Border, MSP Margo Macdonald last month launched her End of Life Assistance (Scotland) Bill, complete with safeguards including a requirement to be registered with a Scots GP for 18 months – presumably to prevent a Gretna Green style flood of suicide punters from the rest of the UK. Even the GMC joined in the party – only last week, they said it was OK for doctors to bump off elderly patients, as long as you don't get caught at the time.
Last week we had the red-tops falling over each other in their praise for the mothers who kill 'with love in their hearts'. And tonight, we had Panorama – whose cameras followed Gilderdale for almost a year – telling it from the heart. It was at times a most moving programme.
But something rankled Dr No. Sure, there were tears held back, but for much of the time, Kay Gilderdale seemed almost too composed. At times, she even smiled while saying the most difficult things. Had – Dr No wondered – a hand been guiding her behind the scenes?
The Witch Doctor's black cat is keen on conspiracy theories. Dr No and the Witch Doctor are more sceptical. But – if we piece together the long period of Panorama involvement, the composure, the clear story that was being told – then a none too welcome whiff of PR management begins to emerge.
Dr No's compassion began to wobble, and his sympathy threatened to whither on the vine. Was there someone off camera and out of shot, guiding events? An experienced, media-savvy Machiavellian character of ill-gotten gains?
Someone like Max Clifford?