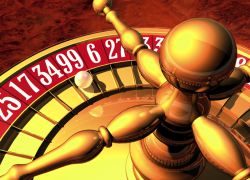 One of the most bizarre facts about modern medicine is that most of the time, for most people, most drugs don't work. Naturally, this is something that Big Pharma is keen to keep hidden. Even most doctors are only dimly aware that most of the drugs they peddle might not always be what they are cracked up to be. At a time when drug companies and doctors are pushing ever more pills onto ever more patients, we should perhaps be a little more savvy about the pharmaceutical pact we enter into when we agree to pop pills.
For hundreds of years, doctors had few effective drugs at their disposal. Those that they did have were either herbal toxins used in small doses – opium, digitalis, quinine and the like, which most certainly did and do work – or so-called "tonics" – dubious placebos that nonetheless pleased the doctor and his patient.
Over the last half century, all that has changed. Drug companies, armed with the latest technologies, investigate millions of compounds. Improvements in clinical research – notably the randomised controlled trial – have allowed us to measure even the smallest drug effect. We are able to detect statistical significance – which is a fancy way of saying the achieved result is unlikely to have arisen by chance; and in our zeal to chase statistical significance we have somewhat lost sight of another equal if not more important significance: clinical significance.
Statistical significance unfortunately tells us nothing about clinical significance. A trivial benefit that assists one in a million patients can have the same statistical significance as a useful treatment that benefits a million patients.
Recently, sharp medical minds have turned their attention to this problem, and come up with a number that better summarises the real world usefulness of a drug. That number is called the 'number needed to treat' – the NNT – and it is in the NNT that we find exposed the awkward fact that for most people, most drugs don't work.
The NNT describes the number of patients that need to be treated with a drug for one to benefit. An NNT of one would mean that every patient benefits; an NNT of ten would mean that ten would need treatment for one to benefit. In a single figure, it gives us a real world measure of the drug's effectiveness. And it also reveals something else. If the NNT is ten, then that means nine out of ten patients did not benefit from taking the drug.
But – I hear you say – lots of people benefit from drugs. But association is not causation: Some people will get better with or without the drug. Some just happen to be taking the drug, when they would have recovered anyway, just as some will take the drug, and not recover.
Let us imagine a drug used to treat migraine. We wish to assess the effectiveness of this drug, and so conduct a randomised (patients are randomly allocated to take either the drug or a placebo) double-blind (neither patient nor doctor know whether a particular patient is receiving drug or placebo) controlled (there is a comparison group who do not take the active drug) trial.
So we have two groups: the active treatment group, and the no active treatment (control) group. Let us say (for the sake of clarity – in real life the numbers would be larger) that there are five patients in each group; and the outcome we are interested in is migraine headache gone in one hour.
In this hypothetical study we find that, in our control group (patients 1 to 5), two patients recover, while three continue to have their headache, while in the treatment group (patients 6 – 10), three recover, and two continue to have headaches. We can summarise this as:
Control group:
• Patient 1: Still has headache
• Patient 2: Still has headache
• Patient 3: Still has headache
• Patient 4: Headache settles
• Patient 5: Headache settles
Treatment group:
• Patient 6: Still has headache
• Patient 7: Still has headache
• Patient 8: Headache settles
• Patient 9: Headache settles
• Patient 10: Headache settles
What has happened is that active treatment has caused one patient (patient 8 in this example) to flip from still having a headache to headache gone. The NNT is five, meaning that five patients must be treated for one to benefit. The other four (out of the five) remain unaffected by the drug. And thus it is that we can say that, for most patients – four out of the five – the drug did not work, because it had no effect on their outcome
An NNT of five for an active treatment would, in a clinical setting be considered adequate, even encouraging. But even with single figure NNTs, we are forced to accept that for most patients, most drugs don't work.
When it comes to preventative treatments – treatments such as aspirin and statins to prevent heart attacks – the NNTs start to head off into the stratosphere. Aspirin, for example, typically has an NNT around 200, while statins have NNTs ranging between 10 and 100, depending on baseline risk. And when hundreds of patients need to take a drug for one to benefit, truly can it be said that, for most patients, most drugs don't work.
But – and this is the dilemma – for that one unknown (unknown because we cannot predict which patient will benefit) patient to benefit, tens if not hundreds of patients must take the drug without any prospect of benefit, to allow that one patient to benefit. That is the nature of the pharmaceutical pact: many must pop pills knowing they will not benefit, so that one might benefit.