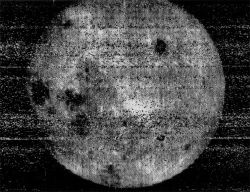 The Daily Hail may constantly portray doctors, especially GPs, as lazy golfing fat-cats, and no doubt more than are few are, but there are other corners in the medical universe that are not so cosy, corners closer to the dark side of the moon than the sunny terrace of the nineteenth hole; and one of those corners is that of medical unemployment: doctors who are in a position to work, but for some reason cannot find work.
To those outside the profession, medical unemployment is inexplicable, bizarre, even disturbing and unsettling. Doctors are both committed and driven individuals, trained to the highest standards (at considerable tax-payers expense, some would add), with a ticket to work in a rewarding – both personally and financially – profession. And we are, so the story goes, always short of doctors. How, possibly, could medical unemployment be a reality?
The recent cruel farces in the shake up of medical training in the UK have shown how ideologically driven incompetents, including some in the highest ranks of the profession, can shatter the balance of recruitment, and cast, as flung pebbles on a beach, thousands of junior doctors into joblessness, their hopes in tatters, their dreams blown, a queasy mist of distant will-o'-the-wisp.
Despite the valiant attempts of Remedy UK, the perps of MMC and MTAS remain at large, and they and their wicked henchmen and women are set on wreaking, indeed are already wreaking, further havoc on the lives and careers of our junior doctors. Harder noses than Dr No cares to contemplate have openly questioned the propriety of providing training jobs for medical graduates: no graduate in other disciplines is guaranteed a job – so why should doctors be any different? An excellent riposte to this rhetorical nonsense can be read here.
This then is the hard face of official policy. Junior doctors are to be denied special pleading, and the aspirations of thousands callously shattered by a deliberate provision of an excess of applicants over places. In such a toxic climate, is it any wonder that nearly one in four Foundation Year doctors choose not to apply for further training? Of those who did apply, a similar proportion were not offered a place, and of those who were appointed, seven percent subsequently turned their offer down.
These are eye-watering figures – on a crude assessment they suggest over half (23% plus 22% plus 7% adds up to 52%) of these junior doctors are not in medical employment. And yet, dreadful as the plight of these junior doctors is – and Dr No does not in any way wish to diminish the direness of their position – junior doctors represent only a fraction (perhaps a quarter, depending on what denominator is used) of the profession, while those covered by Remedy UK's recent report represent a very small proportion – perhaps 3-4% of the total profession (see footnote for an explanation of figures).
This begs the question of what about the rest of the profession. Are they all in jolly full-time employment? The GMC has almost a quarter of a million registered and licensed doctors on its books – and yet only under two thirds of them are accounted for in the NHS. Many of the unaccounted for will be in non-NHS work – Harley Streets big and small, Armed Forces, propping up Big Pharma, and all manner of other gainful employment. But the numbers are still large (at a guess 75,000 doctors) – and – and this is what intrigues Dr No – if unemployment is rife in the small groups of junior doctors we do know about, then maybe it is also rife amongst those we don't know about.
Dr No certainly knows of two close medical friends who are currently involuntarily unemployed. He wonders whether there are many more unemployed doctors than we might expect. So he decided to have a look at the official figures to see how many doctors are on the dole – and got a shock – a vanishing small number – some 150 – of doctors are presently on the dole.
These numbers just don't add up. Remedy UK and others quote thousands if not tens of thousands of unemployed doctors – and that is from only part of the workforce. Yet there are around only 150 (that is 0.066% of all registered and licensed doctors, compared to the current UK average unemployment rate of around 8%) on the dole.
Now, maybe the public perception is right after all (and Remedy UK, dear darlings that they are, have got it quite quite wrong) – and medical unemployment is virtually non-existent. But Dr No thinks it is otherwise; and the explanation very simple – doctors don't like signing on. If that is the case, we simply have no idea how many doctors are unemployed. It could well be tens of thousands. If that is the case, it is a national disgrace.
Footnote: Medical workforce figures: 2009 numbers taken from here, which gives total numbers in NHS posts (132K FTE) and a breakdown by grade; however the GMC says it has over 226,000 doctors registered with a licence to practice – ie they presumably had some intention of doing some UK work at some point.