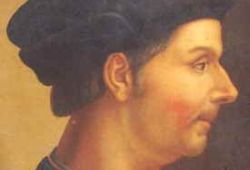 Dr No doesn't really do duty of care. Instead, he just cares. When he sees a patient, he does what he does simply because he cares for his patient, just as he always has, and always will. He suspects – but isn't over-bothered, perhaps even doesn't care – that what he does in fact more than satisfies any duty of care baloney, which in the real world he steers clear of, finding it to be tedious, tiresome, distracting, legalistic, defensive, job-serving, and all about doing the minimum to cover one's back, rather than aiming to go the extra mile and do the best for one's patient. In all this, Dr No is no doubt frightfully old-fashioned, maybe even old-fashioned enough to trigger the crackle of snapped pencils in the legal offices of his professional indemnity society. But Dr No remains resolute. True care is always better than duty of care; for the former is human and comes from the heart, the latter formulaic, and from the law.
Professor Gillian Needham, the Frau Oberstgruppenführer of the North of Scotland Deanery (deaneries are responsible for junior doctor training), on the other hand, has the hots for duty of care. In fact, so hot is she on duty of care that she included it verbatim no less than four times in her recent short I-was-only-doing-my-job-when-I-fried-Dr-Scot-Junior-that's-why-I-can't-
tell-my-side-of-the-story-woe-is-me-for-I-am-the-victim Personal View in the British Medical Journal. These four direct inclusions are shored up by numerous oblique references and derived duties. Indeed, so bound by her duties does the Frau Oberstgruppenführer appear that one fears that her decanal journey was possessed of even less options than that of a well-trussed chicken facing an open oven door.
It is somewhat ironic therefore that by airing her Personal View, while at the same time attempting to satisfy her mountain of duties of care, including not least that of not exposing her trainee ('Telling my story ran the risk of exposing one of my trainees, and that would clearly have been a breach of my duty of care'), she, and the BMJ, who have resolutely published with all the subtlety of a bull dumping dung, have not only re-ignited the bovine methane on Scot Junior and the Jobbygate affair, but have also given rise to a simple internet trail that leads straight to Scot Junior's door.
Dr No finds it inconceivable that the Frau Oberstgruppenführer did not know that Scot Junior's identity was already tucked away in a quiet corner of the public domain (and were she for a moment to say that she did not, Dr No would counter that she ought to have known), and thus, as sure as night follows day, re-igniting the story by publishing her Personal View would inevitably greatly further expose Scot Junior: a outcome that, in her own words, 'would clearly have been a breach of my duty of care'.
And that's the beauty of doing one's duty of care the Machiavellian way. One can say loudly and publicly that one has followed one's duty of care – even when in so doing it becomes crystal clear one doesn't care a William.