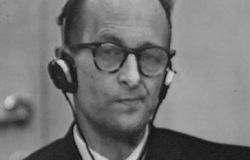 Pandora Needham, Postgraduate Medical Dean (North Region), has recently opened her box and set loose a fury of furies. A number of medical bloggers and other commentators, wide-mouths, forum sharks, hucksters, ne'er-do-wells and other assorted busybodies, including Dr No, have asked the obvious question: why open the box at all, and why now? Had the box remained shut, the unfortunate events of a few years ago would have remained locked in the box of history, gathering dust. By publishing the article which opened the box, Pandora on the face of it shot herself roundly in the foot.
Faced with curious, even bizarre, behaviour by those in high places, Dr No usually falls back on an old and trusted maxim of his: never overestimate the intelligence of one's superiors. Many will have achieved their eminence not by wit or brains, but by a ruthless and relentless – as Pandora might say – 'process' of shafting and backstabbing hapless individuals who stand in their way. Once they have achieved prominence, the narrow corridors of power blinker their thinking still further, and they become overwhelmed by a tide of certainty in their own competence. Indeed, Pandora reveals this very trait towards the end of her article: 'I did the right thing: I'm sure of that, and that's all that matters to me'.
Of more interest to Dr No is the rare insight the article – a Personal View in the British Medical Journal – gives us into the mindset of those doctors who would rather control other doctors than get on with the proper business of doctoring: seeing patients. Doctors of the controlling tendency naturally gravitate to positions that extend their scope to control. They are to be found in abundance in deaneries, in the medical colleges, and often as medical directors. And they will naturally be drawn to the General Medical Council, with its wealth of opportunities, shortly to be vastly extended by the introduction of medical revalidation, to control, shop and shaft former colleagues on an unprecedented scale. These doctors are the doctors who will become the Council's Responsible Officers: the eyes, ears and executors of the Council's will.
Ironically, those who seek to control often have their own need to be controlled. And so it is that they sit happily in hierarchical orders, comforted by the sense of structure, by their authority over those below, and by their allegiance to those above. Independent thought and individual action is anathema: it is the system, the state, that is paramount, and must be protected at all costs. Miscreants, deviants, let alone those who express dissident views in colourful language on restricted websites must all be controlled, or rather 'helped' and 'supported' in Pandora's Orwellian-speak. Those who remain unrepentantly deviant will, after 'due process around clinical governance', be terminated.
As in any totalitarian regime, the state keeps, and needs to keep, detailed records on all its subjects. Pandora wraps this up in a sickening caring and sharing 'package':
'In medical education we take this duty of care to our trainees seriously. It is a journey that we share with our doctors in training. Just as with our patients, records are kept from medical "birth" (entry to medical school) to medical "death" (retirement from practice) to support those who need it…'
Big Brother, you see, needs to know all about you, from the cradle to the grave, so that it can travel the caring and sharing journey with you. Quite how caring and sharing translates, as it did for Dr Scot Jnr, the dissident doctor at the heart of this story, into immediate suspension, is quite beyond Dr No.
Unless, that is, these doctors who need to control, and be controlled, have a particular mindset. A mindset that abdicates professional conscience in favour of professional authority; a willing allegiance to the absoluteness of that authority; a mindset that places duty to authority, not duty to people, above all else.
Half a century ago, Adolf Eichmann at his trial in Jerusalem evoked exactly these principles of unswerving allegiance to authority to excuse his heinous crimes. Pandora makes much play of similar reasoning in her article: she mentions her 'duty of care' no less than four times in her short 782 word article, as if to say 'I had no choice; I had to follow my duty. I was just following orders'.
The similarities do not end there. Not only does Pandora know she 'did the right thing'; much of the tone of her article is that she has been punished and victimised for doing what she 'knew' to be right. At his trial, Eichmann said: 'I am not the monster that I am made out to be. I am the victim' – words that could just as easily have been found in Pandora's article.
Pandora's mindset is Eichmann's mindset. Once revalidation kicks in, there will be many more Eichmanns, some newly loaded, others reloaded, swirling around the medical world. They will see it as their 'duty' to deport doctors. It will not be a pleasant world.