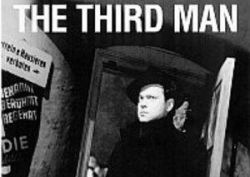 The Today programme this morning fingered Jimbo as an Anglo-Sassenach. There wasn't much he could do about it, except take a side-swipe at Humph by declaring that at least he wasn't a Boyo, because the Sassenach evidence was in his DNA. It was the kind of case that Police Constables are wont to refer to as an open-and-shut case. The Bannock was laid bare, a faggot dressed as haggis. Auntie, on health and safety advice, thoughtfully provided a counsellor, in case it all proved to much for Jimbo. It was certainly too much for Humph, who could be heard in the distance cackling and laughing all the way to the allotment.
Quite why the BBC thought Jimbo's genetics merited a slot in its flagship radio news programme is beyond Dr No. He supposes it might have something to do with the fact that DIY news is often cheap and easy, even if another slot of DIY news was anything but cheap or easy: Panorama's revelations last night, covered again on this morning's Today, that staff in a private hospital were subjecting patients to a 'regime of physical assaults, systematic brutality, and torture'. Taken with the news that private care home operator Southern Cross is unable to meet its bills – which means, whatever the company may say to the contrary, that it is at significant risk of going bust – we can feel the first chill blasts of the storm of chaos that will surely be unleashed should the Tories' 'any willing provider' plans be imposed on an unwilling National Health Service.
Now Dr No is not going to be as stupid as to say that all private providers are necessarily bad – such a statement is clearly ludicrous – just as it would be equally ludicrous to say that all state/NHS provision is perfect. But what he is going to say is that introducing wholesale private provision will introduce a step change in the risk of things going horribly wrong; and that risk, applied nationally, will lead to a sharp increase in the number of haunting outrages like Winterbourne View, and of companies like Southern Cross going pop.
The stark inescapable fact is that private operators introduce what Dr No calls the third man into the marriage between the welfare state and the individual. That third man – profit, not to mention the share-holders who covet it – can be, and all too often is, capricious and avaricious. Want and greed, the engines that drive that third man, are never far from the surface; and all too often, as we have seen time and time again, most recently with the banks, greed spills out into open recklessness. The roving eye of want takes its eye off the company's core business, and throws caution to the winds; and all to often the company collapses in a welter of over-exposure. And all the while the third man isn't causing collapse, he sits leech-like, a parasite draining lifeblood from the heart of the endeavour. In the pursuit of profit, bills and corners are recklessly cut, and in the wake of those cuts, the risk of another Winterbourne hoving into view rises starkly.
Of course, not all private providers are rotten cowboys, but the problem is – and this is the crux of the matter – that, because of what Dr No has previously called the collapse of the probability function, just as we cannot tell which twenty individuals will suffer a heart attack in a room full of a hundred individuals all at twenty percent risk of such an attack, so too we cannot tell which private providers will turn out to be bad eggs. All that we can know is that, by allowing that third man into the marriage, we increase the risk: the risk that in new and additional ways that want and greed will poison the marriage; and aggregate welfare be compromised.
Private provider supporters will of course claim that that is what regulators are for – to spot and weed out the bad eggs. But the idea that regulators are reliably effective in the face of private cunning is just plain fancy. We have seen recently how the financial regulators were powerless to stop the reckless lending that gave us the credit crunch; and time and time again, we hear of the Care Quality Commission's hopeless inadequacy in the face of woeful incompetence and abuse. Winterbourne View was reported to them not once but three times; and on three occasions the CQC did nothing – a disgrace they have since admitted might have been a 'misjudgement'; a remark which, Dr No might add, suggests their eye was so far off the ball as to be staring into outer space.
State/NHS provision is not perfect, but it is inherently both safer and more stable than private provision, because it lacks the corrupting influence of the third man. It is the central plank of the welfare state, a state of affairs that we in the United Kingdom are rightly and justly proud of. Reckless introduction of private provision on a wholesale scale risks corruption of that welfare state on a national scale. As Jimbo said of residents threatened with displacement by Southern Cross's financial collapse, 'it could prove fatal'; as indeed it could, not just to Jimbo's residents, but to the welfare state as a whole.