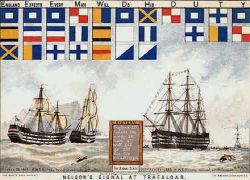 Notwithstanding their superficially opposed raisons d'être, the armed forces, also known as 'the Services', and the National Health Service, are remarkably similar. Both are huge and complex organisations, charged with providing services vital to our well-being. Yet, for some reason or other, the NHS in England is run on market principles, making use of the so-called purchaser provider split. The armed services have no such split.
NHS Scotland and NHS England are both national health services that provide health care to their respective peoples. NHS England is run on market principles, making use of the so-called purchaser provider split; NHS Scotland has no such split. Indeed, prior to the Hacksaw years, NHS England had no such split.
Clearly, there is nothing sacred, let alone essential, about the use of market forces in the provision national services, be they military or health services. Nor, for that matter, does the Police service have a purchaser-provider split. Meanwhile, in health, there is ample evidence from America, the world leader in market driven health care, that the market system costs more, and delivers less. Those of our public services – notably transport and the utilities – that have seen radical marketisation over recent decades have enjoyed, shall we say, mixed fortunes.
Why, then, have all recent Westminster governments been obsessed with, and enforced, a market system on NHS England? Why is the current Westminster government determined to force through, on top of these existing pro-market changes, a radical bill that will expand existing market molehills into mountainous commerce?
The stock answers are that it is all about choice, no change is not an option, and efficiency. Yet each of these answers is baloney. The 'choice' is of the 'any colour you like, so long as it is black' variety. NCINAO makes about as much real world sense as its acronym. And efficiency – well, we only have to look at America to see market 'efficiencies' in full force.
So it is all a bit odd. There is no need for the reforms, compelling or otherwise. The majority of professional opinion, and much public opinion, are against the reforms. Yet the Tories are determined to force them through. Why?