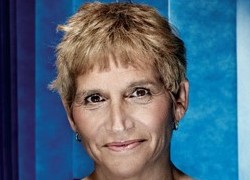 Dr No is fed up with the Health and Social Care Bill, and the interminable waffle that surrounds it. To him, it is clearly the death warrant to the National Health Service. Once enacted, it will allow any willing cowboy – and that includes the unscrupulous doctors amongst us – to ride into town, and hawk their wares. Britain's greatest post-war achievement, healthcare on need not ability to pay, will be dynamited, and Wild West law will prevail. Many, far too many, will perish.
Faced with this threat, what do we have? Walls of argument as penetrable as fog. Touching faith in democratic and parliamentary process. But as Dr No wades through Hansard, he finds no cause for celebration. The worthy but windy briefings swirl away as an autumn mist. The Noble Lords, when not bemoaning the declining standard of Westminster biscuits, cast their breath on the looking glass of truth, and see not the angled knife at our health service's throat, but instead their own wondrous learning, so wonderful to behold.
The survival of our national health service will not be decided on the floors and in the corridors of Westminster, but by those who use and provide the service. It is the doctors and patients who daily know the service who have the power of the casting vote. Politicians may offer us the Bill – but, as it is said, you can offer a horse water, but you cannot make it drink.
So far, doctors have been largely conspicuous by their indifference to the imminent disposal of the NHS. A handful of bloggers – Dr No dare be included – have spoken out. But the BMA speaks in forked tongues, too many Royal colleges have remained silent, and many others – notably Fatty Field – have been but tinkling cymbals.
Except for one – Clare Gerada of the Royal College of General Practitioners. This bird – a doctorpreneural bird to boot – has swooped backwards and forwards high over the looming dark clouds of the bill, and given prophecy to the unfolding storm. Perhaps a time is approaching when this Maltese Falcon may swoop down from the skies, rally her troops, and peck the eyes out of this dark, rancid and moribund bill.