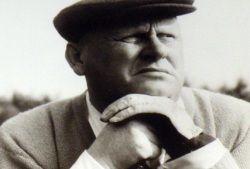 Regular readers will know that Dr No is an advocate of Auric's Law of Causes – happenstance, coincidence, enemy action – and it so happens that Auric's Law has been met, indeed exceeded, in four out of four recent NHS encounters by family and friends of Dr No. In each case, the care provided was either partly or wholly inadequate and/or incompetent; and, by Auric's Law, he concludes these adverse experiences did not arise by chance, but by malevolent force. The malevolent force was the NHS, or more specifically the doctors who provided (or in some cases did not provide) the care. All four cases happened in, or were related to, secondary (hospital) care, but more often than not the GP was also involved in, or at the least complicit with, the deficient care. In all four cases, either the patient or a relative was a doctor, and so an 'expert witness', able to 'read' what was going on. How much more poor care, one wonders, goes on, but is unnoticed, because the witnesses are lay, and lack the knowledge to read the signs?
Regular readers will also know that no one supports the NHS more than Dr No, and so the opening paragraph – which in effect says Dr No's recent experience of the NHS is that it is crap – poses the obvious question: why on earth does Dr No support a service that is crap? The answer is: he does not – and hence this post. Instead, he supports what the NHS should be, and in the eyes of some, once got close to achieving. But today, with the help of Auric's Law, he has come to appreciate that his cosy notion of a wonderful NHS is based more on rose-tint than reality.
The decline and decay of the NHS, and indeed British Medicine, because the two have for the last half century and more been one and the same, has come about, it seems to Dr No, because of two developments. The first, which he is not going to cover here, because he has more than covered, and will continue to cover, it elsewhere, is the introduction of a market, and all that markets entail, into what is a national service. The second, which is not entirely unrelated, is what, for want of a better phrase, Dr No calls the deprofessionalisation of doctors. Much, but not all, of the responsibility for that deprofessionalisation lies at the hands of medical educators and regulators, for it is they who are responsible for setting the curriculum, perhaps better put these days as tooling up the production line, and so are responsible for the doctors that fall off the end of that line; and today's product, it seems to Dr No, is deficient in three core attributes: responsibility, authority and autonomy. In each of the four cases of poor care Dr No observed or has been told about, it was deficits in one or more of these core attributes that gave rise to poor care.
No doubt long and learned books can be written about the matter, but by way of an introduction, Dr No suggests there are two core trends that have given rise to today's deficient, indeed defective, doctor. They are in their way fetishes; and like all fetishes, have the power, as it were, to distort the normal flow of events.
The first fetish is that of the team-player. This is the fetish that has above all else done so much to destroy traditional medical practice. It is the one that has given rise to that abomination, 'the team' – a can of incestuous scorpions if ever there was one – and all that follows: protocols, patient pathways, noctors and poctors, and the abolition of doctor to doctor referral. It is the poison that has given us the doctor who dare not speak his or her mind, for fear that 'the team' will sting the doctor; and the doctor who crumbles, and in so crumbling fails to do his or her duty to the patient, in the face of all powerful pathways and protocols. How far, we may observe, have we strayed from the proper doctor: a doctor with responsibility, authority and autonomy.
The second fetish is that of the doctor-communicator. This abomination, which is exactly what it is when it is given primacy – and which, we might add, gives an entirely new spin to the phrase spin doctor – holds that, above all else, a doctor must be a good communicator. The care may be crap, but so long as the doctor communicates well, then all shall be for the best in the best of all possible worlds. It allows, indeed encourages, the triumph of PR – public, or rather patient, relations – over care. It elevates warm, effective communication above arduous and proper doctoring. It promotes message management skills above basic but essential clinical skills – and in so doing gives rise to the doctor who is a master of spin, but a dunce at basic medicine. How far, we may again observe, have we strayed from the proper doctor: a doctor with responsibility, authority and autonomy.
That, then, is Dr No's diagnosis of the ills that have overtaken British Medicine, and so the NHS. The prognosis is guarded, even bleak.