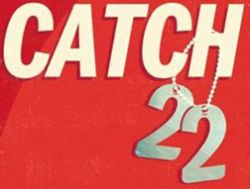 There is no doubt that the treatment ordered by the Court of Protection, and now to be forced upon E, a critically ill anorexic in her thirties, will be not only foul and burdensome, but intensive and extended too, perhaps for a year or more, providing she does not die in the meantime. For E, the treatment is likely to unspeakably foul, for she appears to have conflated the invasive nature of forced feeding, not to mention mechanical ventilation should that also be provided, with sexual abuse she suffered as a child. Moreover, the order for active treatment has been made at a time when E has already been admitted for palliative care, and started on the Liverpool Care Pathway, in the expectation she will die, and so represents an epic, even gruesome, volte-face, at a time when the patient was already settled on the glide plane to death. Can, we must ask, such a rude, and very likely futile, reversal ever be justified? Is it not, to use the old phrase, a clear case of striving officiously to keep alive, when common humanity calls for care and compassion in the face of the inevitable?
The judgement can be read here, and at its core lies the question of capacity – that is, the ability, or otherwise, of an individual to make autonomous decisions about their own fate, even when those decisions may, even will, lead to harm or death. In a nutshell, the judge decided E lacked capacity, and in so doing placed a duty on the court to make a decision on treatment based on E's best interests; and the decision it reached was that E should be removed from palliative care, and returned to active, potentially curative, treatment, even if that treatment was bound to be foul, burdensome and extended.
Questions of capacity are now bound to statute, chiefly the Mental Capacity Act 2005, and despite the measureless reams of fathomless waffle that have grown around it, its principles are clear enough. Firstly, there is a presumption of capacity; that is, a person has capacity unless and until he or she is shown to lack capacity. To demonstrate a lack of capacity, two conditions must be met. The person must both have a disorder capable of interfering with capacity – the actual wording is an "impairment of, or a disturbance in the functioning of, the mind or brain", an intentionally broad definition, but a crucial one because, in the absence of such a disorder, a person cannot under the Act lack capacity – and be shown to be unable (a deficit at any one of the four steps is sufficient) to understand, retain, weigh key information, and then communicate the decision reached.
Clearly E had a relevant disorder (anorexia nervosa) throughout, and few would deny she lacked capacity at the time of the hearing, for she was by then on stiff opiates (and so in a 'drug haze') and so the question turned instead on whether she had or lacked capacity at the time she completed an earlier advance decision in which she made it clear that, while she would accept palliative care, she did not want life saving or sustaining treatment. The judge, after noting the unfortunate lack of contemporary formal documentation of capacity (which would have settled the matter), decided that, on the balance of probabilities, E did not have capacity to make the advance decision. The reasons, which seems a little woolly to Dr No's legally untrained eye, appear to be the combined weight of E's detention under Section 3 of the Mental Health Act (and so the implied presence of significant mental illness) on the day she signed the advance decision, and the – fully acknowledged – Catch-22 reasoning that an individual suffering from a disease which has at its core a disturbance of relationship with food cannot be expected to weigh reasonably in the mind decisions about food.
This reasoning, which is more reverse Catch-22 than real Catch-22 (Heller's original was that asking for a psychiatric assessment hoping to escape combat by reason of insanity proved you were sane, while E's predicament is that a (presumed) capacitous decision to refuse food proved she in fact lacked capacity), and despite the apparent impeccability of its logic, troubles Dr No, because it appears to preclude the seriously ill anorexic from ever making a capacitous decision to refuse food. Yet, he can conceive a position where an intelligent articulate and by rights autonomous patient has suffered so long – in E's case for decades – and hard – she has been force fed several times before – at the hands not only of a cruel illness, but equally at the hands of those who would treat that illness come what may, that he or she wishes, in good faith and in good reason, to say, like the cancer patient who says 'enough is enough, no more chemo', to say 'enough is enough, no more food'. But they can't, because they are forever caught in anorexia's Catch-22.
That, at any rate, appears to be the catch in which E has been caught. All that remains to add is that the doctors – almost inevitably, because in Dr No's experience, of all doctors, psychiatrists find it hardest to let patients go – then argued that despite years of treatment, E had not in fact recently successfully completed a course of treatment, and regained an adequate weight; and so her best interests require one last go. The judge conceded, and E now faces a year or more of foul and burdensome treatment. And, yes, of course a case can always be made that everything that can be tried must be tried, but to Dr No such conduct can sometimes be more about treating the doctors' anxieties than the patient's illness, and furthermore risks sailing precious close to the wind of striving officiously. Sometimes it is better to bear away under easy sail into kinder winds, guided not so much by the rigid compass of law, but the gentler direction of clinical compassion.