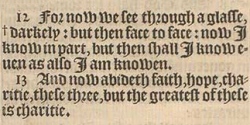 Dr No's mother is a heartsink patient, and she happens to be dying. Unpalatable as they may be, Dr No says these two things as matters of fact. On one level, as a doctor, he cannot not see his mother as he would see a patient – and the hallmarks of heartsinkery are undeniably present. Although Dr No has had a hunch about prognosis for some time, it was his mother's consultant who gave it form, in a measure of months. She is a heartsink patient, with only months left to live. Those who care to opine that heartsink is a term of derogatory abuse might also care to reflect that the term is not so much a patient label, notwithstanding the inescapable fact it is one, as a useful term from the lexicon of countertransference, under the general heading of those feelings and emotions engendered in a doctor by his or her patient. Countertransference matters: those who choose to ignore it do so at great peril, not just for the patient, but also for themselves.
The NHS, although it has not definitely failed Dr No's mother, has so far achieved a half-term report of 'could do better'. An Easter admission to a world famous teaching hospital provided a carnival of care delivered by singing housepersons, backed up by an assembly of registrars who would be stuck to know which way the wind blew out of their own backsides. Her GP, a two trick heads are antibiotics tails are steroids apothecary, has managed his own countertransference by the questionable tactic of telling his patient to bugger off, unless and until she deteriorates. Meanwhile, the cogs of community care have groaned into action, at a pace which makes watching the grass grow dangerously exciting. A privatised home oxygen service has so far shown itself to be about as much use as a match in a munitions store.
Doctors are more often than not awkward patients, for the personal and professional realms get blurred. A similar process happens when the patient has a medical relative. The real doctor cannot escape the medical elephant in the room. Is the elephant a doctor, a relative, or an elephantine hybrid? Roles are uncertain, and again boundaries blur. And so, inevitably, partly because of the role confusion, and partly because the NHS hasn't yet got all its slates on the roof, Dr No has, ipso facto, been defaulted – the passive voice is intentional – into an informal partial doctor to a heartsink patient who just happens to be his mother. The situation is far from ideal, but short of talking an extended trip overseas, there is little Dr No can do about it.
So now Dr No the doctor has a heartsink patient, and, because he is also the son, he too has a heartsink parent. As those who have struggled with a heartsink parent will attest, such relationships are as awkward as they are inescapable. The clinical measures one might use to manage a heartsink patient fall short when the patient is a relative. Or do they? The dynamics of a doctor-heartsink patient relationship are after all very similar to those of an adult child-heartsink parent relationship.
And so Dr No was reminded of recent discussion here and elsewhere on the management of heartsink patients. The RCGP elite favour caring, preferably so much that it hurts. JT reckons all you need is love. Dr No, for his part, went Zen, and declared for non-attachment.
Watching the terminal illness of a heartsink patient/parent has given the clinical Dr No a rude reminder of how difficult these things are. Dr No the son has felt the inevitable rendering down of his emotions as he grappled over time with at first a difficult and then a heartsink parent. The shared joy of a spring walk after a bout of winter pneumonia gets strained in time as the parent regresses and – a typical development – becomes an 'entitled demander'; and the warm tide of affection runs out. But the sea of love remains even after the tide of affection has gone out. But over time, even seas can run dry. With the tide of affection has gone out, and the sea of love drained, what else can the doctor/son fall back on? The answer, at least for this doctor/son, is duty.
In his First Letter to the Corinthians, the apostle Paul describes three virtues: faith, hope and – in the King James version – charity. Other Bibles replace the word charity with love, and strictly speaking this is perhaps the more accurate translation of the Greek αγαπη, but mundane love, which is the sort of love Paul is describing, is too fallible to make sense. Love is too easily puffed up; too prone to seek her own ends; too prone to fail. It cannot be the greatest of the three, which is why Dr No prefers the King James use of charity. And so, in an echo of form which puts love in its place, for doctors/sons at the end of their tethers as they face heartsink patients/parents: there abideth affection, love, duty, these three; but the greatest of these is duty.